Actionable Data Collection of Forklift Activites
The ARINAlert solution allows the collection of actionable data from forklift activities.
Key Benefits
Identify reasons for various types of incidents
Generate automatic near miss reports
Identify forklift operators and workers who may benefit from training and reduce turnover
Determine congestion zones and high-traffic areas
Track forklift utilization, etc.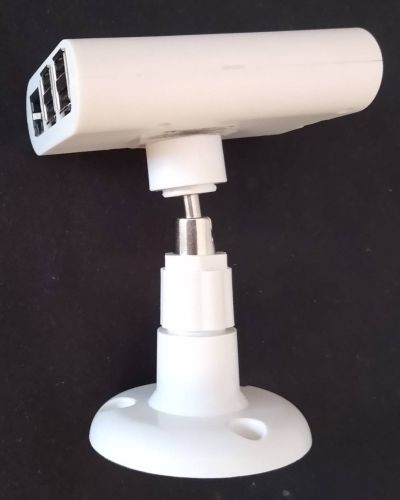 Optional plug-and-play data hub
How it works
Attach a monitoring unit to each forklift
Workers have wearable PPD – these can be provided on an ad-hoc basis or assigned to workers
Install Data Collection hubs at locations of interest
Data is automatically off loaded from the forklift monitoring unit and pedestrian wearables by the data hub. This data is then uploaded to a secure cloud server for dashboarding and analytics.
Differentiators
The only real time data collection and analytics capability in the market
Plug-and-play installation
Scaleable implementation
Equipment required
Installed Forklift Monitoring Unit and/or pedestrian wearables
Data Collection hubs at appropriate locations
Installation process
Attach the monitoring unit to the center of the forklift with zip ties.
Train pedestrian workers on use of pedestrian PPD wearable
Install data hubs at appropriate locations where data will be collected
Set up dashboard for data display and regular updates