Blind Corner & Intersection Solutions
The ARINAlert solution for blind corner and intersection monitoring allows forklift operators to automatically, safely and reliably communicate with pedestrians and other forklifts by providing audible and visual alerts to both parties.
Key Benefits
Enable forklift operators and workers to be situationally aware
Improve productivity by minimizing slow down time at intersections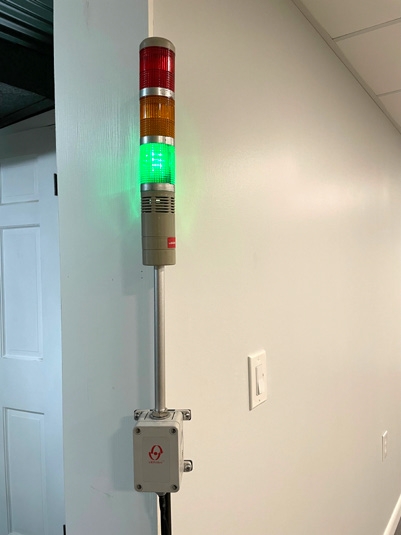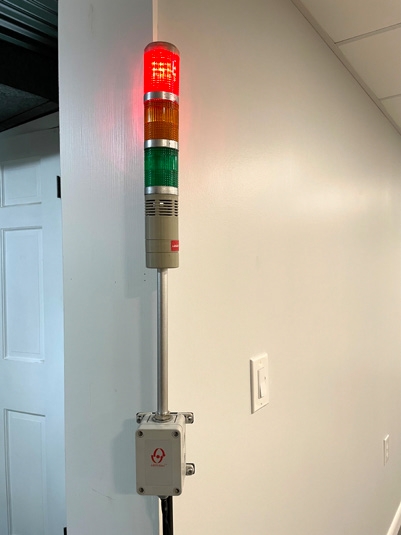 How it works
Attach a monitoring unit to each forklift, monitoring unit can have optional audio-visual alerts for forklift/pedestrian detection.
Attach an Area Monitor at high risk intersections, blind corners, behind doors or other appropriate spots. The Area Monitor has audio alerts and a traffic light type alert.
Alerts can be customized based on the distance at which a forklift should be detected for alerting.
Differentiators
Patented technology and product
Maximum 0.3 second response time
Precision in distance measurement: 2 inches
Can be integrated into automatic door/gate opening and closing systems
Detects Forklifts and Pedestrians