ARINAlert System Components
ARINAlert System Components for Forklifts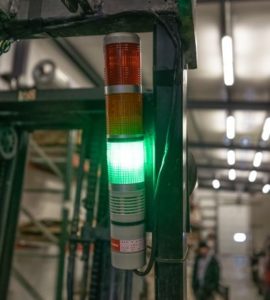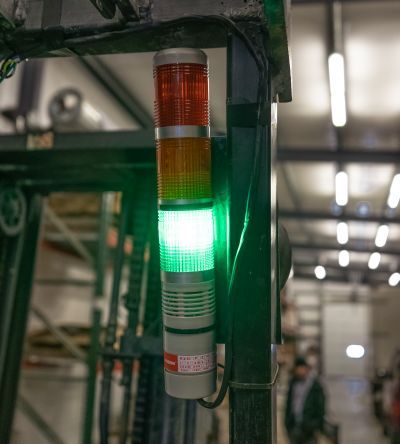 Visual Alert
Intuitive Traffic light type Signaling system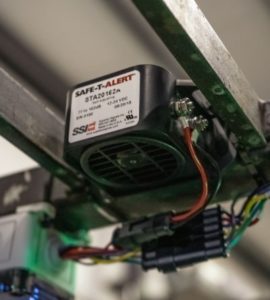 Audible Alert
Self adjusting and configurable Alarms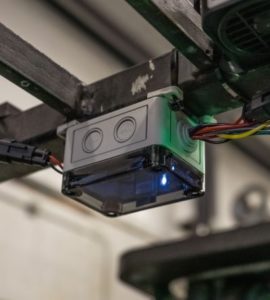 Power & Monitoring Unit
Forklift Monitoring Unit (FMU) Physical device attached to the Powered Forklift.
ARINAlert System Components for Pedestrians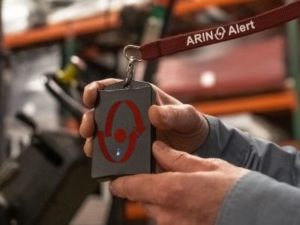 Pedestrian Tags
Pedestrian tags (PEDs) are wearable active
Person Protection Equipment (PPE)
Personnel, and Equipment are "tagged" with PEDs to be alerted
by the Forklift Monitoring Units (FMUs)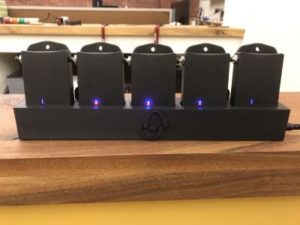 Charging Station
ARIN's Charging station can recharge up to 5 PEDs at once. It is designed for seamless charging, just drop the tag into a slot and forget about it.
The charging base is expandable by adding multiple charging stations per requirements of the customer and number of PEDs in use.
ARINAlert System Components for Aisles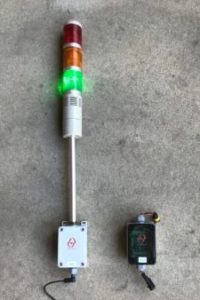 Area Monitor
ARINAlert-X warns pedestrians when a "tagged" forklift approaches a blind corner or dangerous intersection